Promoting Better Health
and Vitality!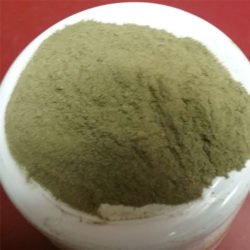 Calcium powder - 20% OFF!
This all natural calcium powder contains herbs that are high in calcium and minerals which are easily assimilated by the body. We need calcium to build strong nerve sheaths, vein and artery walls, bones, teeth, hair, and more! 
Good through the end of August
Quit Buggin' - 20% OFF!
This essential oil blend is a natural alternative to chemical and possibly harmful insect and bug repellents. This blend includes Cedarwood, Lemongrass, Citronella, Lavender, Catnip, Eucalyptus radiate, Wormwood, Rue Oil, Eucalyptus Oil, and Citriodora Oil. 
Good through the end of August
snooze tincture - 20% OFF!
Our Snooze Tincture is a combination of herbs that are good for you, calming, and safe even for young children. Ingredients: Lemon balm, Catnip, Chamomile Flowers, Passion Flower, Oatstraw, and Hops mixed in a base of glycerin and food grade alcohol. 
Good through the end of August
kids immune booster - 20% OFF!
This is a strong mixture of 9 herbs designed to enhance the body's ability to prevent and fight the spread of bacteria and viruses. Ingredients: Echinacea, Yarrow, Red Clover Tops, Elderberry, Cherry Bark, Rosehips, Catnip, Licorice, and Ginger in a base of glycerin and food grade alcohol. 
Good through the end of August

High Quality
We provide only the highest quality herbal products.
Natural
All of our health care products are the best natural remedies available.
Time-Tested
Our certified herbalists have personally tested our products.
A Lifestyle of Vitality
We want to do more than sell herbs and herbal supplements. Our goal is to teach you, and enable you to learn healthy ways, so that you and your family can enjoy better health and vitality.
Basic Herbalism Course
The Course Basic Herbalism is an excellent introduction for the beginner and intermediate herbal student. It is designed to empower you with the knowledge and confidence necessary to handle health challenges in a more holistic manner.
WHOLE FOOD NUTRITION: JUICE PLUS+
Juice Plus+ contains juice powders from 30 fruits, vegetables and grains that offer whole food based nutrition, which is the core concept behind Juice Plus+ Research that shows Juice Plus+ can lead to a healthier lifestyle.
At Herbs4You, we believe that children's mental and emotional health is very important.  That's why we created flower essence blends specifically for children!  Childhood is a critical time to develop the tools they need to thrive as adults and become productive...