Promoting Better Health
and Vitality!
indian lemonade - 20% OFF!
Wonderful lemon flavor with valuable nutritious herbs. Sumac is the main herb in this tea, and it was used as a drink by Native Americans. This tea is high in Vitamin C and is great hot or cold. Children enjoy it also!  
Good through the end of July
CureAll Salve - 20% OFF!
This salve is proving to be a true Cure All. It is easy to use for any abrasions, bruises, cuts, and scrapes. It even seems to be effective for burns and sunburns. Several of the herbs are antiseptic and will disinfect as well as heal, such as golden seal, myrrh, and yarrow. Herbs like plantain draw out poisons, and is a known remedy for insect bites.
Good through the end of July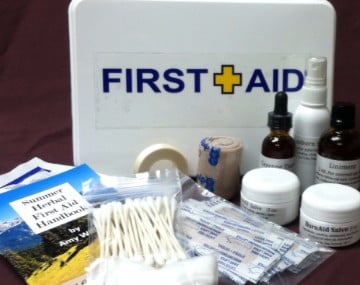 First Aid Kit - 20% OFF!
This kit contains all natural products and is a great way to take care of all the cuts, burns, bruises, and bites that happen in spring and summer. Contains BurnAid Salve, Cayenne Tincture, CureAll Salve, Liniment, Sunburn Spray, Herbal First Aid Handbook, Instant Cold Pack, Gauze Pads, Band-Aids, Butterfly Band-Aids, Standard Medical Tape, Ace Wrap, Cotton Balls, and Q-Tips.
Good through the end of July

High Quality
We provide only the highest quality herbal products.
Natural
All of our health care products are the best natural remedies available.
Time-Tested
Our certified herbalists have personally tested our products.
A Lifestyle of Vitality
We want to do more than sell herbs and herbal supplements. Our goal is to teach you, and enable you to learn healthy ways, so that you and your family can enjoy better health and vitality.
Basic Herbalism Course
The Course Basic Herbalism is an excellent introduction for the beginner and intermediate herbal student. It is designed to empower you with the knowledge and confidence necessary to handle health challenges in a more holistic manner.
WHOLE FOOD NUTRITION: JUICE PLUS+
Juice Plus+ contains juice powders from 30 fruits, vegetables and grains that offer whole food based nutrition, which is the core concept behind Juice Plus+ Research that shows Juice Plus+ can lead to a healthier lifestyle.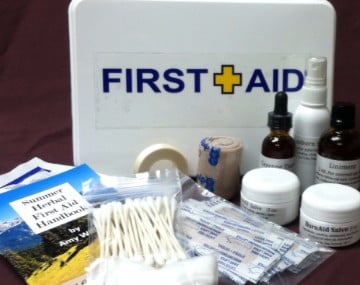 One thing is for sure, a well-stocked First Aid Kit is a handy thing to have when you need it. As much as we love summer, it also invites sunburn, bites, cuts, abrasions, scrapes and even the unexpected.  At Herbs4You we carry a handy-sized Herbal First Aid Kit...